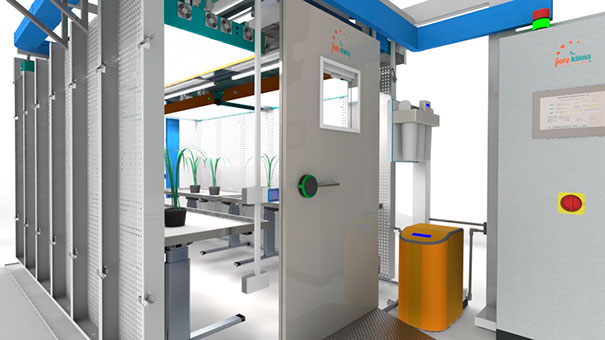 climate technology
Our systems are steadily being refined and optimized according our customers' needs, and to guarantee a long product life our rooms and chambers are made of high-quality components and materials.
What you see is what you get!
With the help of our experienced developer-team you get to visualize your wishes with technical precision even in the planning stages: then you will get your system exactly the way it has been planned – tailor made for your science and scalable individually.