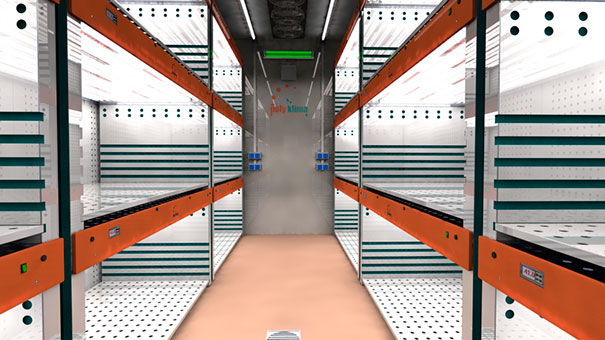 climate simulation
Climate simulation involves many parameters, which stretch to the extremes to be found on our planet.
Light is a significant factor here. Up until now, the simulation of sunlight produced a lot of wind due needing to conduct away masses of heat, but our RPM-regulated air-coolers and parietal fixed perforated aluminum plates reduce wind to a minimum.
Further wind reduction is achieved by our researchers and our partners who work hard on an active-cooled LED-technology, which produces a light-spectrum similar to the spectrum of the sun. We optimize this technology to minimize the amount of "light heat" that has to be lead away from the climate room or growth chamber, resulting in significant reduction of the wind speed in the room and further energy saving potential.
This is just one of many parameters which can be adjusted precisely in our poly klima room or growth cabinets. All other parameters like temperature, humidity, the amount of CO2 and O2 can be adjusted with an editor on your office PC or directly on the touch screen-monitor at the room or chamber.